[Program]
[Photos]
Sponsored By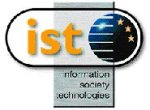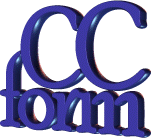 Accepted Papers
On the ontology of Digital Identification.Giles Hogben, Marc Wilikens, Ioannis Vakalis

Abstract : Existing technical and legal definitions of identification and closely related privacy concepts show a confused and often circular semantics, in particular when applied to a digital environment. We examine the ontology of digital identification within the wider context of privacy. We begin with a formal definition of the ´identical´ relation between two nyms and from this we derive a quantifiable notion of identification based on linkability and its opposite, anonymity. We base our logical model on a 3 layered semantic model theory derived from RDF. The results of this modeling show the context dependence of identification. Identification has meaning only in relation to a set of individuals known as the anonymity set, and an existing knowledge base of facts about these individuals.


Abstract : This paper presents an ontology-based approach for managing and maintaining multilingual online customer complaints. To achieve trust and transparency in e-commerce communications and transactions, effective and cross-border complaint platforms need to be established and may be integrated in e-business activities. The effectiveness and width of such complaint service platforms depend on rising to several challenges, such as the sensitivity of business regulations and complaint resolution, the language and cultural diversity of the cross-border business parties, the extensibility according to the market needs and standards. In this paper, we show how such challenges can be addressed and simplified: first, we propose the construction of an ontology that captures the core knowledge of the customer complaint domain. Second, we show how the extensibility of a complaint platform can be simplified and managed. Finally, we show how a multilingual represenation of this ontology may be constructed. This paper outlines our main achievements in Topic Panel 6 ("Ontology, Extensibility and Integration"), which is a special interest group in the EU CCFORM Thematic Network project.

Keywords: Customer Complaint Management, CRM, e-CRM, Ontology, Core Ontology, Customer Complaint Ontology, DOGMA, ORM, Multilingual Representation of Ontologies.


Some ontological tools to support legal regulatory compliance, with a case study. Aldo GANGEMI, Alessandra PRISCO, Maria-Teresa SAGRI, Geri STEVE, Daniela TISCORNIA

Abstract : The increasing development of legal ontologies seems to offer satisfactory solutions to legal knowledge formalization, which in past experiences lead to a limited exploitation of legal expert systems for practical and commercial use. The paper describes some ontology-based tools that enable legal knowledge formalization. Jurwordnet is an ontology-based extension to the legal domain of the Italian version of EuroWordNet. It is a content description model for legal information and a lexical resource for accessing multilingual and heterogeneous information sources. As a content description model, the concepts are organised according to the generic legal knowledge encoded in a "Core Legal Ontology" (CLO). CLO is based on DOLCE+, an extension of the DOLCE foundational ontology. Jur-IWN and CLO are also used to represent the assessment of legal regulatory compliance across different legal systems or between norms and cases. An example is discussed concerning compliance between EC directives and national legislations.


Regulatory Ontologies: An Intellectual Property Rights approach. Jaime Delgado, Isabel Gallego, Silvia Llorente

Abstract : Regulatory ontologies combine ideas and results from different fields. Our approach to the topic is based on two aspects. First, the work we have done in the development of an ontology for Intellectual Property Rights (IPR), based on previous work done by our group and others. The second aspect is to apply these results to a new regulated area, that of the Data Privacy Protection. The paper describes the IPR ontology (IPROnto) and analyses how we can proceed in the area of Data Privacy Protection.


Copyright conflicts resolution: a method based on legal ontologies in an architecture enabling subsidiarity. Melanie Dulong de Rosnay,

Abstract : Legal and technical regulations both serve to allow a wide dissemination of creative works through networks. Technological measures and rights management information implement copyright 'contracts' and are based on Rights Expression Languages, i.e. ontologies that link copyright concepts and terms to events occurring in digital networks. While implementing such devices, specific attention shall be dedicated to the compatibility between different stakeholdersı expectations. In order for Digital Rights Management systems to be fair, they must adequately support opposing interests, notwithstanding and in all cases the law requires that copyright exceptions granted by national legislations be respected. After a description of the legal framework and current technical standardization initiatives, we will detail a method for obtaining ontologies from syntactical parsing of copyright law legal texts. This ontology will be supported by a client-server architecture capable of resolving conflicting rights expressions including the use of the principle of subsidiarity.

Keywords: Legal ontologies, Rights Expression Languages (REL), copyright law, exceptions to exclusive rights, Digital Rights Management (DRM) systems, technological measures and rights management information, multimedia standardization, MPEG-21.


A comparison of a regulatory ontology with existing legal ontology frameworks. John Kingston & Wim Vandenberghe

Abstract : In this paper we describe the nature of a regulatory ontology to be developed to support systems that tackle financial fraud. This work is part of the FF POIROT European IST project. We describe existing legal ontologies and examine then how these can be re-used to realise the ontology requirements identified for FF POIROT. We will discuss the proposed categories and their limitations for the ontological engineering of FF POIROT.


Representing Multilingual and Culture-Specific Knowledge in a VAT Regulatory Ontology. Support from the Termontography Method . Koen Kerremans, Rita Temmerman, Jose Tummers

Abstract: We intend to reflect on the problems encountered and methods applied when trying to represent multilingual and culture-specific knowledge in a terminological database which is set up to provide multilingual input for ontology engineers. The database consists of terminological information referring to units of understanding in the domain of value added tax. This database could be one of the main resources for the multilingual refinement within the DOGMA ontology engineering framework. We focus on how the method - called termontography - adds to the representation of multilingual and culture-specific knowledge in a European VAT regulatory ontology. What we propose is a unit of understanding approach which starts from a language-independent domain-specific framework with the help of domain specialists.

Keywords: ontology development, multilingual ontology, VAT regulatory ontology, terminology, termontography, categorisation framework, culture-specific knowledge, unit of understanding


Ontology-based platform for trusted regulatory compliance services. Henry Ryan, Peter Spyns, Pieter De Leenheer & Richard Leary


Abstract: This paper describes the shared objectives and planned collaborative venture to develop and deploy an ontology platform for trusted regulatory assurance and compliance certification services. The platform is based on extensions to the established DOGMA suite using legal domain-experts to develop and deliver the use cases. It is end-to-end, based on national and EU regulations, and will exploit multi-lingual representations, commitment rules, ontology management and reconciliation, intelligent agents and forensic tools. Evolution of the platform to a common integrated workbench for data privacy and digital rights controllers and for generic regulatory use is outlined.

Keywords: Forensics, layering, DOGMA, ontology development, ontology reconciliation, Data Protection, Digital Rights Management (DRM), compliance certification, self-regulation


Business Contract Obligation Monitoring through the use of Multi-Tier Contract Ontology . Vandana Kabilan, Paul Johannesson, Dickson M Rugaimukkamu

Abstract : A core business enterprise function is trading with other business organizations. Such trade relationships are governed by legal contracts. The obligations and fulfillment conditions as stipulated in a business contract demand performance of business activities in the pre-defined choreography. Non-performance could lead to serious legal and/or financial implications. Therefore, it is essential to have integrated business and contract workflow management. Domain knowledge of legal business contracts can be represented using the proposed multi-tier contract ontology. This paper analyzes and models the different obligation types found in a contract and also identifies obligation states through which each obligation passes through. Thereafter, the paper proposes a methodology to monitor contractual obligation through the use of Multi tier Contract Ontology and related contract fulfillment process modeled as Contract Workflow Model.
Keyword: Multi-Tier Contract Ontology, Obligation Monitoring, Contract Workflow.